Lace Agate - Tree Of Life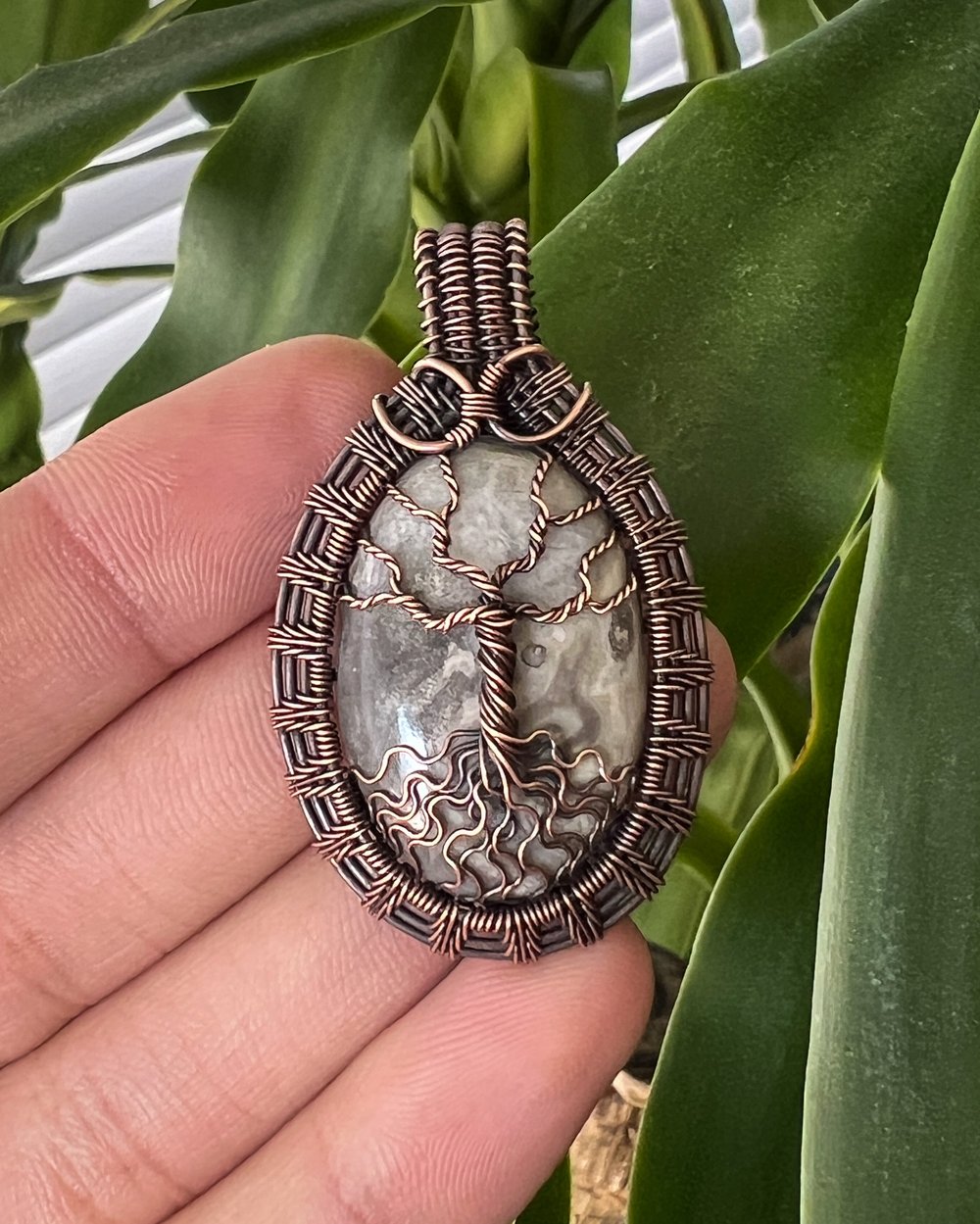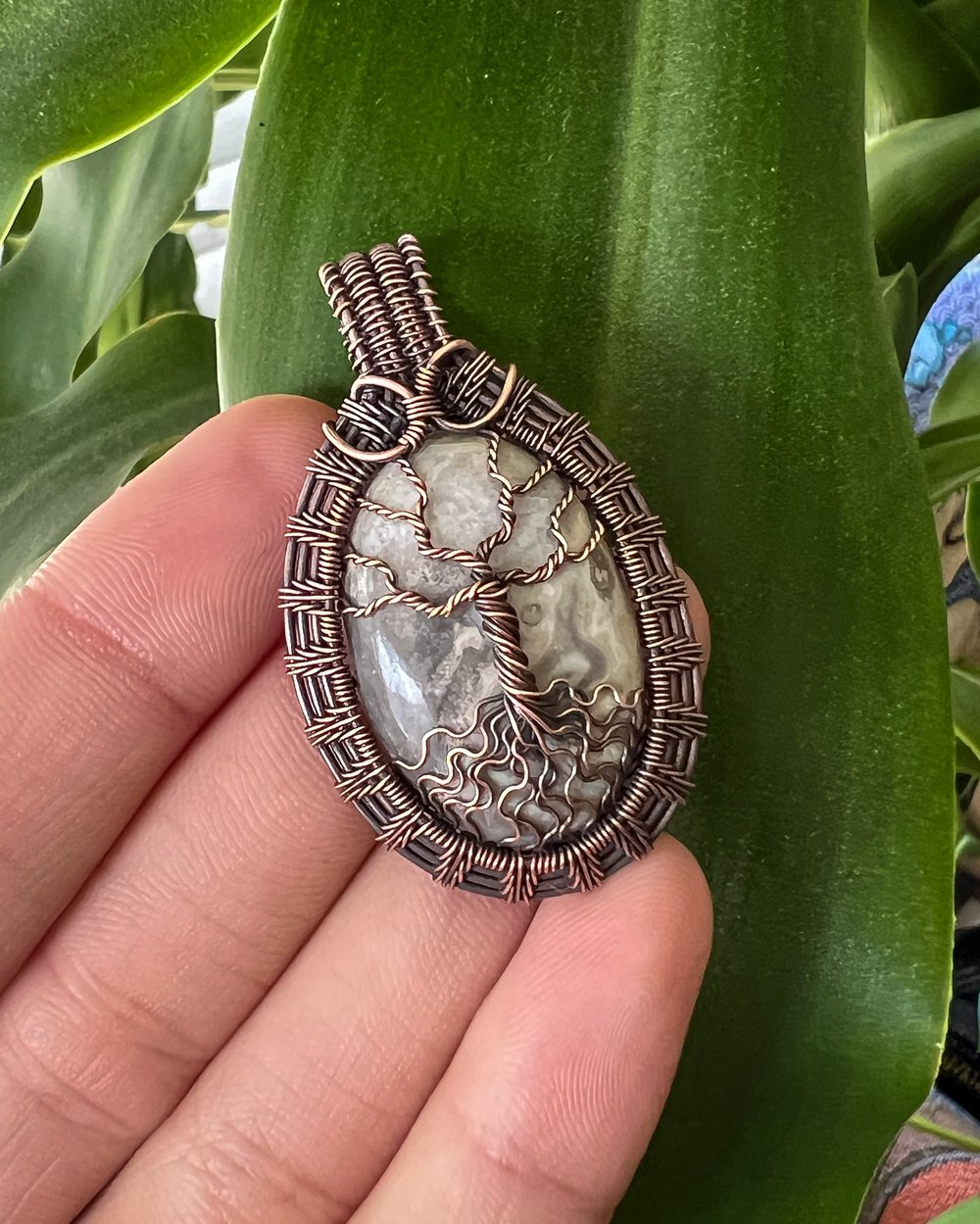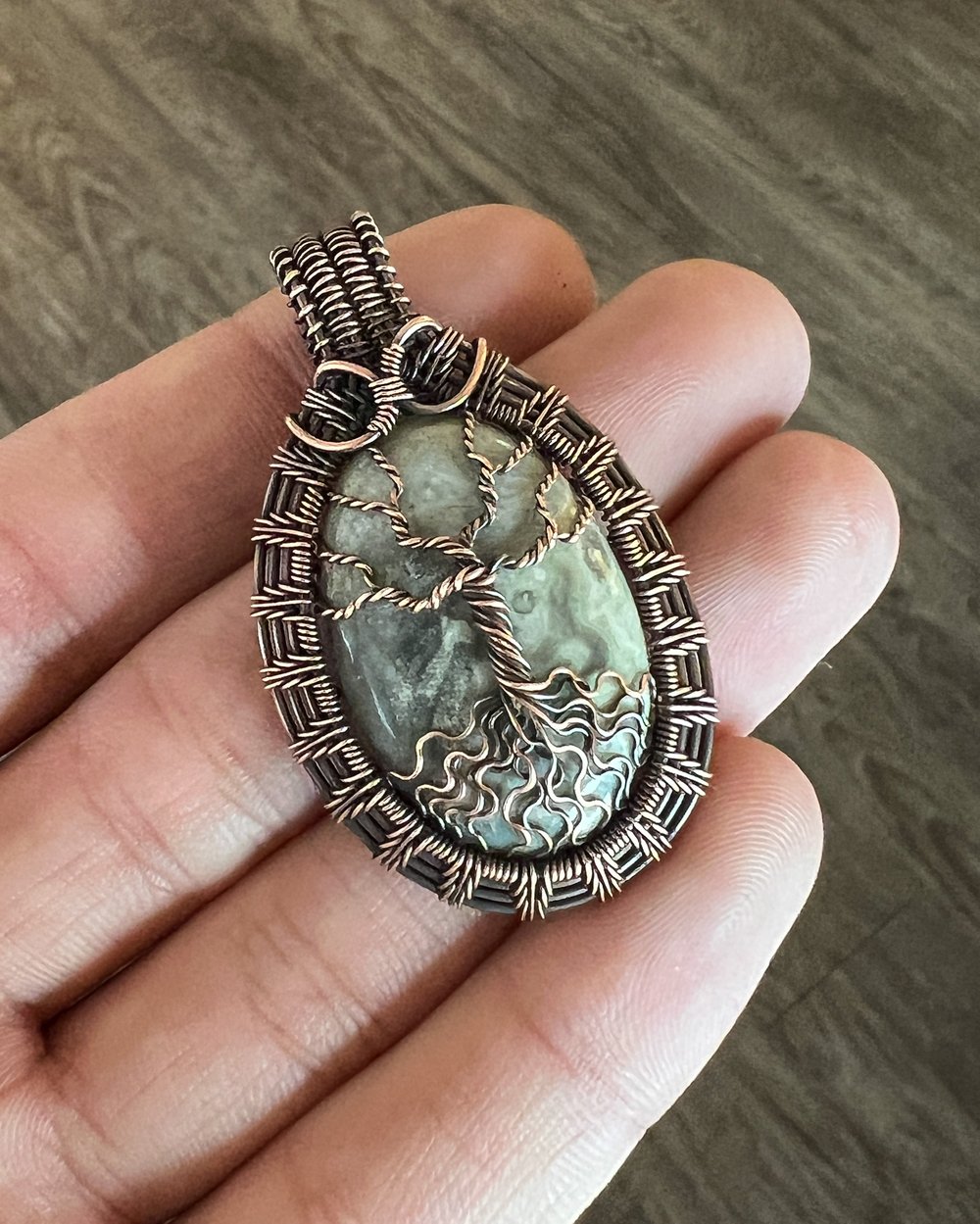 Lace Agate wrapped in oxidized copper wire. Comes on a handmade adjustable leather necklace cord.
Metaphysical
Crazy Lace Agate is a banded microcrystalline quartz infused with aluminum and iron.
Believed to have been formed about 65 to 90 million years ago.
Crazy Lace Agate is a stone that can be used to promote happiness, laughter, and good fortune. It bestows a sense of stability upon us as our mind, body, and spirit work in harmony.
Hardness of 6.5 - 7
Chakras: Crown Chakra, and Third Eye Chakra
Zodiacs: Leo, and Gemini
Elemental: Earth